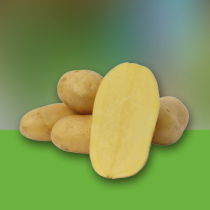 Early ware variety with uniformly sized big tubers.
Big oval/long tubers of a uniform size and shape, shallow eyes and bright yellow skin colour.
Quite firm cooking with excellent quality (type AB), suitably for home fries.
Average virus resistant, PCN Ro1&4 and Pa2&3 partial resistant and wart disease (1) resistant.
Storability is good.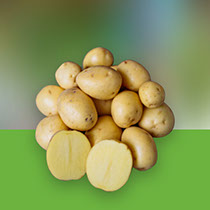 Early to mid-season yellow flesh table stock variety.
Round to oval shaped tubers, in small and medium sizes.
Outstanding bright yellow skin finish.
Cooking quality is excellent; this makes the Yellow Star highly suitable as a Gourmet potato in smaller sizes.
Storability is good.